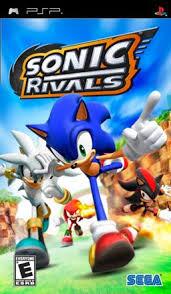 There are a lot of iconic franchises that go way back to the retro NES and Sega Genesis era of gaming.  A lot of franchises began in this era, resulting in huge popularity and games into this generation as well.  To name a few, I could say Final Fantasy, Metal Gear, Super Mario Bros, The Legend of Zelda, Phantasy Star, Castlevania.  There are so many different franchises that have helped to shape gaming over the years, whether they shaped it from the beginning or something big came along later.
Among these franchises are franchises like Super Mario Bros that has constantly tried new genres with their games.  Along with Mario is the blue hedgehog known as Sonic.  Sonic was huge ever since Sonic the Hedgehog released on the Sega Genesis.  Even that game is available on many platforms, including iOS and the Vita (through Sega Genesis Collection).  But Sonic has also done a lot of experimentation with different genres, from platforming to RPGs to racing.
Sonic has gone into the racing genre pretty deep in this gen with Sonic All-Stars Racing.  However, that is not the first handheld Sonic game that included racing gameplay.  The PlayStation Portable had two racing games in the Sonic franchise.  Whether Sega was testing waters or not, these two games had a unique style of gameplay that both appeased casual racing fans as well as classic Sonic fans.  It just so happens that it's playable on the PS Vita.  Here is our official review of the PlayStation Portable game, Sonic Rivals.